Tower Genius Blog
Join the Cell Tower Leasing Discussion.
-----===(*)===-----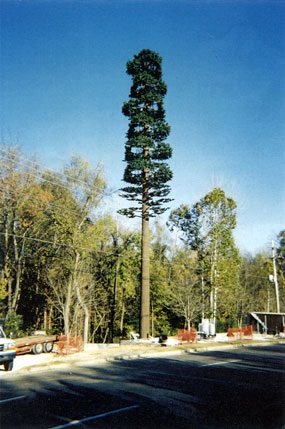 Cell tower lease & cell site lease questions and answers.
Let's start a cell tower leasing discussion. The cell tower industry is changing rapidly. Don't believe me? Some company from Germany even wants to build cell towers on the moon... Need a cell tower lease expert's opinion? Do you have cell site lease questions and you need answers?  Looking for a cell tower lease blog to see what others are talking about? We have and ongoing cell tower leasing discussion on the Tower Genius Blog to answer any questions that you have pertaining to cellular site leases in the United States, cell tower lease rates and lease related issues pertaining to leasing cell towers, selling cell tower leases, cell tower valuations and analyzing cellular lease buyout offers from wireless capital investment firms. The Q&A blog is moderated daily by cellular industry leasing experts, and Bloggers posting unrelated content will be banned to protect the integrity of the site blog. Individuals posting questions on this blog are most likely going to be landlords who have already been contacted by a cellular carrier to develop a tower or rooftop site, or property / building owners already leasing space to a wireless carrier who have questions about adding additional wireless tenants or who may have an expiring cellular antenna lease, or who have been approached with a cellular lease purchase offer.
Find the answers to your cell site questions below!
What are cell tower rent rates?

Are there average cell phone tower rent rates in my area?

What kind of cell site rent rates do carriers like Verizon, AT&T, T-Mobile, US Cellular or DISH Network pay on rooftops or for land leases?

How much should I be asking for from American Tower, Crown Castle or SBA Communications for a lease renewal on a single tenant or multi-tenant cell tower lease extension on my property?
Welcome to our Cell Tower Lease Q&A Discussion Forum. Landlords and Cell Site Property Owners, Get Your Questions Answered By Cell Site Leasing Experts.
Do you have cell tower lease related questions? Carrier lease negotiations, rates, terms, buyouts, etc... Ask an industry expert here! Allow 24 hours for Questions and Answers to be posted after review by our moderator. (**Disclaimer** we are not attorneys, if you need legal advice you should hire a lawyer.)
What Other Visitors To Our Cellular Leasing Forum Have Said:
Click below to see contributions from other visitors to the Cell Tower Lease Discussion Forum page...

Moderators of this Cellular Site Leasing Forum have nearly 50 years of combined tower leasing, negotiation and development experience.

Cell Tower Leasing Discussion Blog Topics
Ask Us Your Questions Related To:


•    Cell site lease rates

•    Subletting ground space for towers

•    Subletting rooftop space

•    Terms and conditions of cell tower leases

•    Cell Phone tower co-location – bringing other cellular carriers to your site

•    Expiring cell tower leases

•    Negotiating lease buyouts

•    Interpreting cell tower lease buyout offers

•    Cell tower "Lease Optimization" offers or solicitations

•    Cell lease "Rental Reduction" letters or solicitations
•    Any cell site questions you need answers to
***DISCLAIMER***  WE ARE NOT CELL TOWER ATTORNEYS.  WE ARE CELL TOWER LEASING EXPERTS. WE DO NOT OFFER LEGAL OR FINANCIAL ADVICE. WE ARE ALSO WIRELESS PIT-BULLS  WHEN IT COMES TO HELPING LANDLORDS. WE CAN LEVEL THE PLAYING FIELD WITH FOR WIRELESS LANDLORDS. WE CAN BE YOUR CELL TOWER LEASE TRANSACTIONAL COACH OR CONSULTANT. DO NOT TAKE ANY COMMENTS OR POSTS ON THIS BLOG AS LEGAL ADVICE,  JUST COMMON SENSE. IF YOU NEED LEGAL REPRESENTATION REGARDING YOUR CELL TOWER LEASE AGREEMENT, WE SUGGEST YOUR RETAIN AN ATTORNEY FOR SEVERAL THOUSAND DOLLARS.  PLEASE POST YOUR QUESTIONS ON OUR BLOG. WE WILL BAN YOU FOR USING PROFANITY OR BULLYING. :-) 
Your questions and posts to our cell tower Q&A blog will not appear immediately, and can take 12 to 24 hours to appear on the Tower Genius Blog site. We look forward to hearing from you.


Still need help after browsing our cell tower leasing discussion and forum?  No problem... Contact us for additional assistance.
Cell tower lease agreements
Selling Cell Tower Lease
Tower lease extensions
Cell site upgrades
Small cell proposals
Lease amendments
Tower lease buyout offers
Rooftop lease buyout offers
Rooftop cell site audits
Lease Agreement defaults
Cell tower valuations
Rent reduction solicitations
Lease Optimization Help
Lease Revenue Purchase
Transactional Coaching

Verizon Wireless 

AT&T

T-Mobile - Sprint

DISH Wireless

US Cellular

SiriusXM

Crown Castle

American Tower

Atlas Tower

Phoenix Tower PTI

Vertical Bridge
SBA Communications
Tillman Infrastructure
Lyle Company, Black Dot, Md7
Everest Infrastructure