Verizon Wireless
Cell Tower Lease
Experts
Two brief messages from Kevin F. Donohue,
Managing Partner at Tower Genius LLC.
| | | |
| --- | --- | --- |
| #1. Cell Tower and Cell Site Landlords, How Can We Help You? | | #2. Landlords Are Your Urban Rooftop Cell Site Rent Values At Risk? |
-----===(*)===-----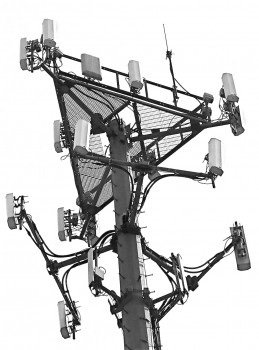 By Steve Kazella, Verizon Wireless Cell Tower Lease Genius
Have you been contacted regarding by Verizon Wireless regarding a proposal to develop a cell tower on your property or to put a Verizon cell site on your building's roof? You're probably wondering what is the lease going to be worth? What is my next step with Verizon? Landowners, perhaps you've been approached by Verizon Wireless to have a cell tower lease extended for a number of years or a company like American Tower is looking to purchase the tower lease from you? Verizon Wireless is the leading wireless carrier for the construction of newly built cell phone towers. A Verizon Wireless cell tower lease is a complex contract that is heavily slanted in favor of the carrier, and not towards you, the landlord or property owner.  One can imagine, that a company like Verizon Wireless is not going to spend upwards of one hundred thousand dollars on legal expenses in zoning to get the site approved by your municipality and a few hundred thousand dollars more building a cell tower without a rock-solid cell tower lease in place.
The Partners of Tower Genius, Kevin Donohue and Steve Kazella, are extremely familiar with Verizon's lease, the strategies and tactics that they use in lease negotiations as we both used to work as cell tower site acquisition project managers overseeing hundreds and hundreds (actually more than that) of Verizon cell towers that were built form initial site identification through lease negotiations,  zoning and construction. Our insider knowledge can greatly benefit you in a cell tower negotiation with the carrier. 
You should also avoid the 10 biggest blunders property owners make when negotiating a Verizon Wireless Cell Tower Lease Agreement.

Tower Genius Helps Landlords Solve
Verizon Wireless Cell Tower Lease Problems:
Valuation for newly proposed Verizon cell towers
Review and Negotiation of Verizon rooftop lease agreements
Verizon 5G LTE cell site upgrades
Expiring Verizon tower agreements
Audits of Verizon Wireless cell tower leases
Verizon Small Cell leases
Verizon lease buyout offers - Selling your Verizon rental cash flow
Talk to Tower Genius About Your Verizon Wireless Cellular Site Lease Proposal.
You have a choice to make when presented with a Verizon lease agreement. Almost always, property owners and building owners who play hardball with Verizon Wireless leases end up on the losing end of the battle and the carrier often walks away from the deal if there are other potential alternate sites or locations available.

Cell tower leasing is a cat and mouse game. You have to know where you have room to negotiate, and you have to know what language is off-limits to negotiation with the carriers. Most attorneys who have not negotiated any or very few cell tower leases often times negotiate their clients right out of a deal because of the language they attempt to add or remove from the lease. This is especially true with Verizon Wireless cellular leases.

If you will be negotiating a cell site lease with Verizon Wireless, talk to us. We have seen hundreds of Verizon Wireless cellular tower and rooftop leases, and we can help you get a fair deal. Our wireless leasing professionals will review and analyze your Verizon lease and can turn around the lease in one business day in most cases.

We can help you to negotiate terms that will maximize your revenues and ensure profitable future co-location on your Verizon Wireless cell tower lease.



Contact us for Verizon Wireless cell tower lease assistance.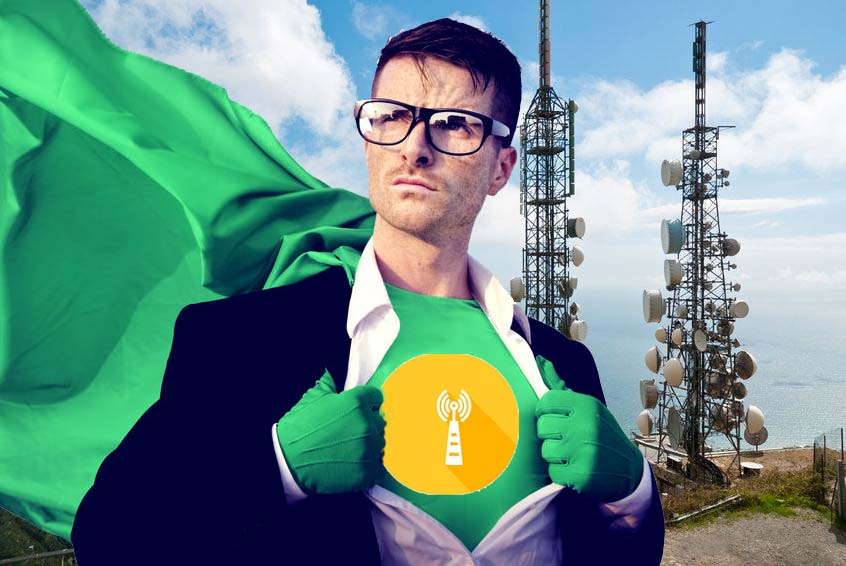 Do You Have A Verizon Lease Agreement Question?
Are you a property owner or landlord with an existing Verizon Wireless lease agreement or have you been approached by Verizon Wireless and you have a question about their lease? Let's hear it!
What Other Visitors Have Said
Click below to see contributions from other visitors to this page...

One Call Does It All!
1-888-313-9750
---
Tower Genius is neither an agent, sub-agent, re-seller, contractor or sub-contractor for Verizon Wireless or any other wireless carrier. We are an independent wireless telecommunications consulting firm that provides property owners with wireless lease review and negotiation services. If you need to contact the carrier directly, just Google them or visit Verizon's website.

Remember...  Don't expect Verizon to tell you how to maximize your lease or what provision need to come out or be added to your agreement. Tower Genius can help you with your Verizon Wireless cell site lease negotiation.


Find out from Tower Genius how we help landlords and property owners in the USA  maximize cell site lease values and get the best possible terms for:
Cell tower lease agreements
Selling Cell Tower Lease
Tower lease extensions
Cell site upgrades
Small cell proposals
Lease amendments
Tower lease buyouts offers
Rooftop lease buyout offers
Rooftop cell site audits
Lease Agreement defaults
Cell tower valuations
Rent reduction solicitations
Lease Optimization Help
Lease Revenue Purchase
Transactional Coaching

Verizon Wireless 

AT&T

T-Mobile

Sprint

US Cellular

SBA Communications

Crown Castle

American Tower

Atlas Tower

Phoenix Tower PTI

Vertical Bridge
Lendlease Towers, Md7
Tillman Infrastructure
Lyle Company, Black Dot
Everest Infrastructure
We Would Like To Hear From You.