Cell Tower Lease Consulting
Executive Profile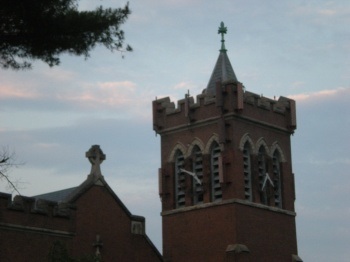 By Steve Kazella

Tower Genius is the leading cell tower lease consulting firm serving property owners and landlords in the United States. We are carrier-neutral (which means we don't work for any of them) and have vast experience working both for and with cellular carriers and tower management companies. We have worked in-house employed by cellular carriers and have subcontracted for them. We have leased cell sites and built entire wireless networks and currently manage and own cell tower sites. We understand the intricate ins and outs of the wireless leasing  industry and provide cell tower lease consulting services for property owners of newly proposed towers, rooftop installations or existing cellular towers requiring lease renewals.

Expertise
Our Partners have close to 40 years combined wireless development and cellular tower leasing experience.  Our Partners have been involved with the negotiation of cell tower leases since the inception of wireless industry.

Partners of Tower Genius have leased and developed rooftop cell sites and cell phone towers throughout the United States. In fact, since 1990 our team has been directly responsible for or has been responsible for overseeing negotiations for more than 10,000 (yes... that's correct, ten thousand) cellular site leases which represent $11.5 Billion ($11,500,000,000) in leased value.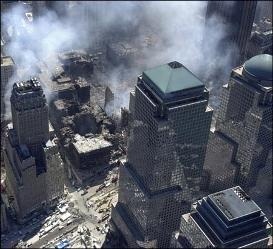 Leadership
Principals of Tower Genius supported FEMA and New York's leading cellular carrier in directing, organizing and implementing emergency recovery and critical disaster response efforts immediately following the 9/11 attack on New York City.

Tower Genius's principals spearheaded the deployment of 36 portable cellular sites (COWS = cell on wheels) by September 14th , 2001. We were also responsible for coordinating temporary power and the telco microwave backhaul needed to run all existing temporary cell sites in Downtown Manhattan. Our pro-bono services provided FEMA and the all NYC assets, Federal Agencies and Emergency Responders an essential communication system during this unprecedented time in American history.


Innovation
As thought leaders in the cellular development industry, our Principals have often been quoted in major media outlets, namely The Wall Street Journal, The New York Times, Cranes New York Business, The Journal News, The Star Ledger and in various Trade Publications, and are regularly hired by Wall Street hedge fund managers who seek our advice before making investment decisions in the wireless  telecommunications industry.

We've engineered municipal wireless ordinances that many municipalities modeled their own ordinances upon. We've provided telecom leasing consulting services to, and represented cities and municipalities for wireless development, deploying entire wireless networks and tower build programs for various wireless phone companies.

Advocacy
As cell tower lease consulting advocates, we have also spoken out on behalf of countless wireless  landlords in the face of shameless "lease optimization" and "rental guarantee" cellular consulting firms. Tower Genius boasts a 100% success rate in dealing with these companies.

Our Principals have served as expert witnesses in numerous lawsuits involving cell tower site selection, and cellular site management. We've performed hundreds of cellular site feasibility audits and have often been hired to assess the work of other cellular consultants. In a particular instance our testimony benefited a Fortune 100 client who successfully defended a multimillion dollar suit from a former wireless services contractor.

Stephen Kazella, Cellular Leasing Consultant and President of Tower Genius invites landlords and property owners who have been contacted by a cellular carrier or need to re-negotiate their cell site lease or rooftop antenna leases, or who are considering a cellular lease buyout offer to contact us about our wireless leasing services from anywhere in the United States by filling out a contact form on this site.


Contact Tower Genius Cell Tower Lease Consulting.

Find out from Tower Genius how we help landlords and property owners in the USA  maximize cell site lease values and get the best possible terms for:
Cell tower lease agreements
Tower lease extensions
Cell site upgrades
Small cell proposals
Lease amendments
Tower lease buyouts offers
Rooftop lease buyout offers
Rooftop cell site audits
Lease Agreement defaults
Cell tower valuations
Rent reduction solicitations

Verizon Wireless 

AT&T

T-Mobile

Sprint

US Cellular

SBA Communications

Crown Castle

American Tower

Vertical Bridge
Lendlease Towers
Tillman Infrastructure