Cell Tower Lease Quiz
-----===(*)===-----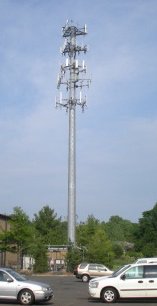 Property owners and landlords, take our brief Cell Tower Lease Quiz to test your wireless leasing awareness.

1.) You have been approached contacted by a wireless carrier or cell tower developer to rent space on your land tower or building and you suddenly realize that you need to act quickly and be smart and not potentially lose the wireless lease deal to one of your neighbors, especially after you realize that a typical 4-carrier cell site lease in an average metropolitan area can easily be worth _______ dollars in value over the lifetime of the initial 25-year lease.

A.)    $175,000
B.)    $500,000
C.)    $2,000,000
D.)    Both A and C
E.)    None of the above

The correct answer is "D". If structured properly the cell tower lease can easily be worth upwards of $2 million dollars over the lifetime of the 25 year term of the underlying lease agreement. Subsequently a cell tower lease agreement negotiated poorly at the same identical  location can be worth as little as $175,000 over the same period of time depending on the terms you agree to.

2.) The percentage of wireless carriers whose actual rooftop cell site installations do not comply with the square footage boundaries set forth in the "PREMISES" section of their agreements agreed to in their lease agreements do to exceeding contractual leased installation size limits is _____________.

A.)    Less than 5%
B.)    Less than 1%
C.)    About 25%
D.)    About 10%
E.)    None of the above


The correct answer is "C",  approximately twenty five percent of all rooftop cellular site leases are non-compliant, and we believe that our estimate is very conservative.

What? 25%? No Way!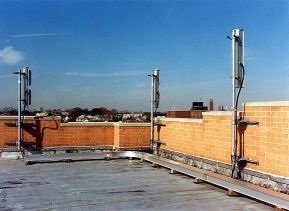 Way. Shockingly about one quarter of all rooftop cellular installations do not comply with their cellular lease agreements. Actually to us it is not all that surprising since we are dealing with people from the phone company. How many rooftop cell sites exist? There are approximately 350,000 cell sites and cell towers in the USA.  

Nobody really knows the exact number of rooftop cell sites, but in every big city where the monthly cell site rental rates can be 4 to 6 times of that of rural cell tower rental prices in the same state, take a look up and you will see how many building are loaded with cellular antennas. Many building have more than one carrier on their roof.  Our experience tells us that at a minimum, one quarter of those rooftop cellular sites simply do not comply with their cell tower lease agreements, and need to be cured. If landlords and building owners took the time to look at these deals they could easily identify a large number of them that could be renegotiated and which could generate significantly more rental income.

Are You Getting Enough Annual Rent
For Your Cell Tower Lease?
Think about this. In parts of Manhattan, it is not uncommon to see landlords receiving approximately $4,500 monthly from Verizon Wireless, Sprint, AT&T, or T-Mobile. There are rooftop cell sites on literally every other corner.  In 2010 according to a NY Times article a City Councilman stated that the City of New York did not know the number of rooftop cell sites that existed. Folks, there are thousands of rooftop cell sites in NYC. And you can bet the farm that at least a quarter of them have significant site compliance issues that exceed their permitted leased square footage boundaries for starters. Wireless landlords in Manhattan are leaving millions of dollars on the table every month.
 
We could continue this wireless leasing quiz, but we think that you get the picture. Cellular leases are always written to heavily favor the carrier and not the Owner or Landlord. These cell site lease agreements all need some level of adjustment depending on the specifics of your location, and depending on which specific carrier wishes to utilize your location. The challenge in successfully negotiating a cell site lease is to know where you can push the carriers, where they are unwilling to budge, which battles are worth fighting and what terms will kill your deal. 

There Are No Do-Over's!
Here are other typical components of a basic cell tower lease agreement provisions that need to be reviewed by a telecommunications leasing professional, consultant and coach, namely Tower Genius:

•    PERMITTED USE
•    RENT
•    TERM OF LEASE
•    INSURANCE
•    CARRIER INTERFERENCE
•    APPROVALS
•    TERMINATION OF LEASE
•    ENVIRONMENTAL ISSUES
•    ACCESS
•    INDEMNIFICATION
•    WARRANTIES
•    LEASE DEFAULT AND RIGHT TO CURE
•    ASSIGNMENT OF LEASE
•    SUBLEASING
•    REMOVAL OF TOWER
•    RESTORATION OF SITE
•    SITE MAINTENANCE
•    UTILITIES
•    WAIVER OF LIENS
•    PAYMENT OF TAXES
•    SALE OF PROPERTY
•    CONDEMNATION
•    CASUALTY
•    NOTICES


***Bonus Question – Finish the sentence.***


3.) If a cell tower lease negotiation falls apart after a landlord's attorney negotiated them out of the deal, does_______________.


A.)    it still make a noise if the property was located in the woods?
B.)    anybody really care that you just potentially lost out on over $1 million dollars of rental income?
C.)    your attorney still get to finish his round of golf?
D.)    the carrier turn around lease tower space from the poor widow across the street for $400 per month?
E.)    the carrier real estate manager still get to have his cousin's construction company build the tower?

Don't get burned on your cell tower lease agreement. You have enough to worry about, so let us deal with the wireless wise-guys. We provide cell tower lease coaching and consulting services for landlords. We look forward to earning your business.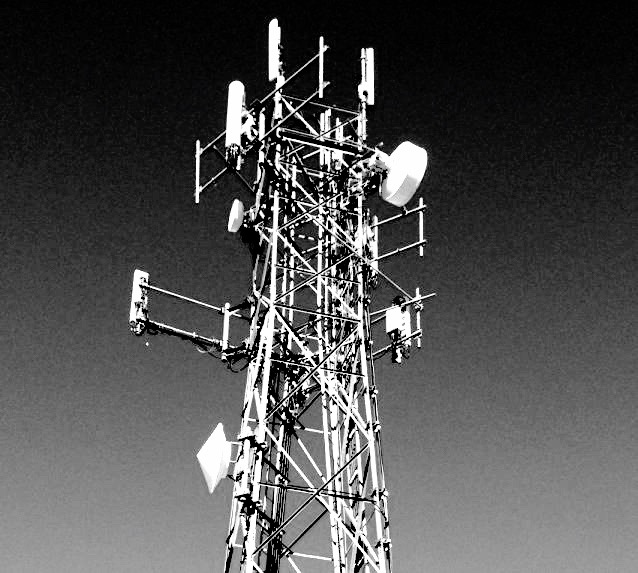 Cell tower lease agreements
Selling Cell Tower Lease
Tower lease extensions
Cell site upgrades
Small cell proposals
Lease amendments
Tower lease buyout offers
Rooftop lease buyout offers
Rooftop cell site audits
Lease Agreement defaults
Cell tower valuations
Rent reduction solicitations
Lease Optimization Help
Lease Revenue Purchase
Transactional Coaching

Verizon Wireless 

AT&T

T-Mobile - Sprint

DISH Wireless

US Cellular

SiriusXM

Crown Castle

American Tower

Atlas Tower

Phoenix Tower PTI

Vertical Bridge
SBA Communications
Tillman Infrastructure
Lyle Company, Black Dot, Md7
Everest Infrastructure