Cell Tower Locations:
So, You Want To Get A Cell Tower On Your Property?
Don't Take This Wrong Way, But

**PLEASE DON'T CALL US**

You Must Submit Your Potential Cell Tower Locations Directly To The Wireless Carriers Or Tower Companies.
Read Important Step By Step Instructions Below.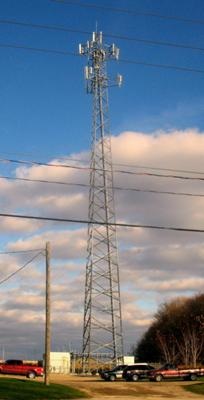 By Steve Kazella
Cell tower locations 101... So you want to get a cell tower? Believe me... So do I. The reality is that 99% of Cell Tower Locations that property owners think would make a great new cell tower site, simply don't meet the coverage objectives of the cellular carriers. Unfortunately, there is absolutely nothing that Tower Genius can do to change that. We are not a cell site marketing company and we don't promote sites to the carriers. However, if you have the patience and are adamant about marketing your potential cell tower sites and want to get a cell tower on your property, we suggest that you go directly to the wireless carriers and tower management companies, and start submitting your properties or rooftop locations directly to them at least once every few months.
Tower Genius receives countless contact forms and phone calls from property owners and landlords who are interested in getting a cell tower on their property. We can only assist existing wireless landlords at this time who already have been contacted by a cellular phone carrier who need help negotiation a cell tower or rooftop antenna lease, or who want us to help them with extending their leases. In rare instances, if you are building your own cell tower, and hire us to consult for you, we have been known to kick down doors at the carriers to help paying clients where we know there is an existing carrier need or difficult coverage area that has been a problem for the carriers over a long period of time.

Cell Tower Rent Values: 'Something wicked this way comes.'
A brief recorded message from Kevin Donohue, Managing Partner, Tower Genius LLC. 


Submit your cell site locations to the carriers:
Here is the step by step process you should follow to get a cell tower on your property or a cell site on your building. Contact every single one of the entities listed below at least once every year. Put a reminder in your calendar to repeat the process every year. Don't forget to bookmark our site. If we had a dollar for every time someone called us trying to get a cell tower on their land we could take our kids to Disneyland for a year. If getting a cell site was easy, everybody would be getting one. Good luck.


★ T-Mobile Towers:  Get a T-Mobile cell tower on your property. You can contact T-Mobile's real estate department via email copy and paste:
propertymanagement@t-mobile.com 


★ Verizon Wireless Towers: Get  Verizon Wireless cell tower on your property. Submit Your Location to VZW.


★ AT&T Wireless: 877-231-5447: Get an AT&T cell phone tower on your property. Leasing, Real Estate, Network Administration may be contacted by sending and email to RELeaseAdmin@att.com about possible cell tower sites. Be certain to provide them with the following information:
o Contact name, number, address or email address
o Property address, city, state, county
o Property size acres or square feet
o Latitude, longitude if available
o Map or survey if available


★ Sprint: Get a Sprint cellular tower on your property. Sprint's Real Estate Network Administration group (and Nextel and Clearwire) can be reached via the following email address that you need to copy and paste. "LandlordSolutions@sprint.com" Provide them with the same information as listed above for AT&T Wireless. Sprint also has a cell site form, although we are not sure if they actually remember that they use this this form, try it anyway: Link To Sprint's Cell Tower Contact Form. 
★ U.S. Cellular:  Address a letter to:
Real Estate Manager for (Your State)
U.S. Cellular
8410 W. Bryn Mawr Avenue
Chicago, IL 60631


Submit your cell tower locations to the tower companies:
★ American Tower: - Tower Development: Submit Site to American Tower.

★ Crown Castle:  You can submit your cell tower location to Crown if you want to get a cell tower on your property.
★ SBA Sites Towers and Rooftops: You can send SBA an email at this address to submit potential cell tower locations: newtowerbuilds@sbasite.com  or  Contact SBA's New Tower Builds Page to submit your property to SBA Communications.
Besides these places we have provided to submit your cell tower locations for possible cell tower development, there are countless smaller regional cellular tower development firms. These cell tower companies usually know people who work INSIDE the carriers or get the inside scoop on what locations cell towers need to be built.  Your best bet is to start searching for them on your local Google, Yahoo or Bing directories.

Another tip that we have for landlords is to search the LOCAL JOB BOARD POSTINGS and you can find the companies who are hiring RF Engineers and Real Estate Site Acquisition Consultants. Identify the locations where they are hiring and then search them on Google and try to get a phone number to call and an email address to send your property information to.

Remember, think out of the box and be patient. I've suggested that property owners with commercial sites put out a "Cell Tower Wanted" bandit sign (yard sign) in front of their site. One of our competitors also seems to think this is a good idea and put this on their website along with a bunch of other ideas they 'borrowed' from us ☺ so good luck.

---
Cell Tower Locations - What's A Good Cell Tower Lease Rate?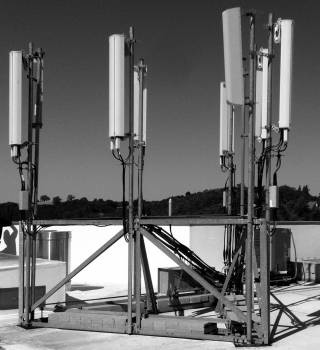 Find out from Tower Genius how we help landlords and property owners in the USA  maximize cell site lease values and get the best possible terms for:
Cell tower lease agreements
Tower lease extensions
Cell site upgrades
Small cell proposals
Lease amendments
Tower lease buyouts offers
Rooftop lease buyout offers
Rooftop cell site audits
Lease Agreement defaults
Cell tower valuations
Rent reduction solicitations
Lease Optimization Help
Lease Revenue Purchase

Verizon Wireless 

AT&T

T-Mobile

Sprint

US Cellular

SBA Communications

Crown Castle

American Tower

Vertical Bridge
Lendlease Towers, Md7
Tillman Infrastructure
Lyle Company, Black Dot
Everest Infrastructure
We Would Like To Hear From You.