The Dirty Secret About 
Cell Site Management and
Cell Tower Management.
-----===(*)===-----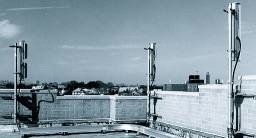 What's the dirty secret about cell site management? We will tell you here in the first paragraph to save you the suspense. Most cell tower management firms build towers, develop entire wireless networks and lease sites for the carriers, which begs to ask the question, can they really be looking out for your best interests if they are going to bring their customer to your property or building, and then negotiate a great deal on your behalf?!
Welcome to our cell site management page. One of the most frequently asked questions we get here at Tower Genius from landlords is "how do I add additional tenants on my cell tower" or "how do I get more carriers or tenants on our rooftop"?  The key phrase here is "more tenants" as in "additional tenants" to the current wireless tenant that you already have on your property. Having a cell tower on your property or a cellular carrier renting rooftop space on your building is great from an income perspective, but being able to maximize the value of the site over the long term should be your goal. Especially if you have a rooftop cellular site that you control that the carrier has limited square footage and is unable to sublease, you should not expect them to be promoting your site. On the contrary, if they are leasing space on your building, they will try to limit other carriers from co-locating and renting space there by designing the site to exclude competitors. That's why you need wireless industry professionals like Tower Genius.


How can you add additional tenants to the existing cell site on your property?
Great question. If you have a cell tower with one of the major cell tower management companies, namely Crown Castle International, American Tower Corporation, and SBA Communications, those companies have actual marketing programs and are incentivized to bring additional carriers to the their towers. Keep in mind, they are also incentivized to get the best deal possible for themselves and their shareholders, not you. That's why you need Tower Genius.
Secondly, if you have a rooftop cell site on your building, you need to make sure that the cell tower lease agreement that you previously agreed to gives you the ability to freely sublease the rooftop Premises or control the ground space.  If you made the blunder of giving the rooftop carrier the ability to sublet their leased premises on your rooftop, you have committed a cardinal sin in leasing your precious space. If that's the case, you will need to wait until the carrier comes to get your consent for a site upgrade, and adjust the terms at that time.
Assuming that your lease is structured properly, there are 2 ways to get additional carrier tenants to lease space at your rooftop cell site.

Landlords, to secure additional tenants you can:

1.)    Wait for the carriers to do it for you.
2.)    DIY – Try to do it yourself.


Here at Tower Genius our primary business is making sure that landlords and land owners get a fair deal when negotiating their cell site leases or tower leases as we alluded to above.  

We also offer a paid site submission service where we do the heavy lifting for you and we submit your contact information and your property location to the carriers for a fee.  Just visit our Get a Cell Site page for more information. 

Who is Tower Genius?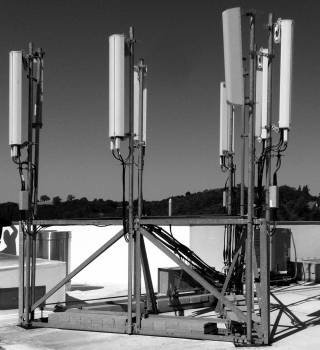 Tower Genius LLC is the USA's premier cell site leasing consultancy and was formed by Steve Kazella and Kevin Donohue. We have a strong background in all facets of cell tower development, leasing and cell site management and have been around cell towers and cell sites since the late 1980's and the age of bag phones. Tower Genius is a completely independent and carrier neutral cell site lease consulting and coaching firm with no carrier conflicts of interest. Why is this important?  Since we don't work for the carriers and we don't provide companies like Verizon Wireless, DISH Wireless AT&T, T-Mobile, Sprint or U.S. Cellular with cell tower development or site acquisition services, thus we have no constraints helping you to negotiate the very best deal on your behalf. That is what sets us apart from 99% of the firms in today's cell site management industry, not to mention that our cell site coaching and consulting fees are very affordable.


Tower Genius can provide:

Master Lease Agreement Architecture Advisory
Management advisory all site development and leasing issues
Advise on all cell site upgrades and lease valuations
Transactional coaching on lease extensions and negotiations
Review proposed architectural carrier site plans
Internal cell site process management improvement
Lease audit of existing cell site infrastructure for compliance  
Provide all carrier interface on existing cell site

Who needs our cell site management consulting services?


Public Housing Authorities
Counties, Cities and Municipalities
School Districts, Colleges and Universities
State and Federal Agencies
Condominiums, Co-Operatives, Apartment Complexes
Hospitals and Retirement and Healthcare Facilities
Large Real Estate Companies and Property Management Firms
Shopping Malls and Shopping Centers, Large Supermarket Chains
Hotels, Resorts, Country Clubs and Hospitality Management Firms
Commercial and Industrial Complexes
Individual Cell Site and Cell Tower Landlords
Landlords, we need to talk...
Cell tower lease agreements
Selling Cell Tower Lease
Tower lease extensions
Cell site upgrades
Small cell proposals
Lease amendments
Tower lease buyout offers
Rooftop lease buyout offers
Rooftop cell site audits
Lease Agreement defaults
Cell tower valuations
Rent reduction solicitations
Lease Optimization Help
Lease Revenue Purchase
Transactional Coaching

Verizon Wireless 

AT&T

T-Mobile - Sprint

DISH Wireless

US Cellular

SiriusXM

Crown Castle

American Tower

Atlas Tower

Phoenix Tower PTI

Vertical Bridge
SBA Communications
Tillman Infrastructure
Lyle Company, Black Dot, Md7
Everest Infrastructure