ATT Cell Tower Lease Experts
Lease Review Consultations & Negotiation Coaching Services
-----===(*)===-----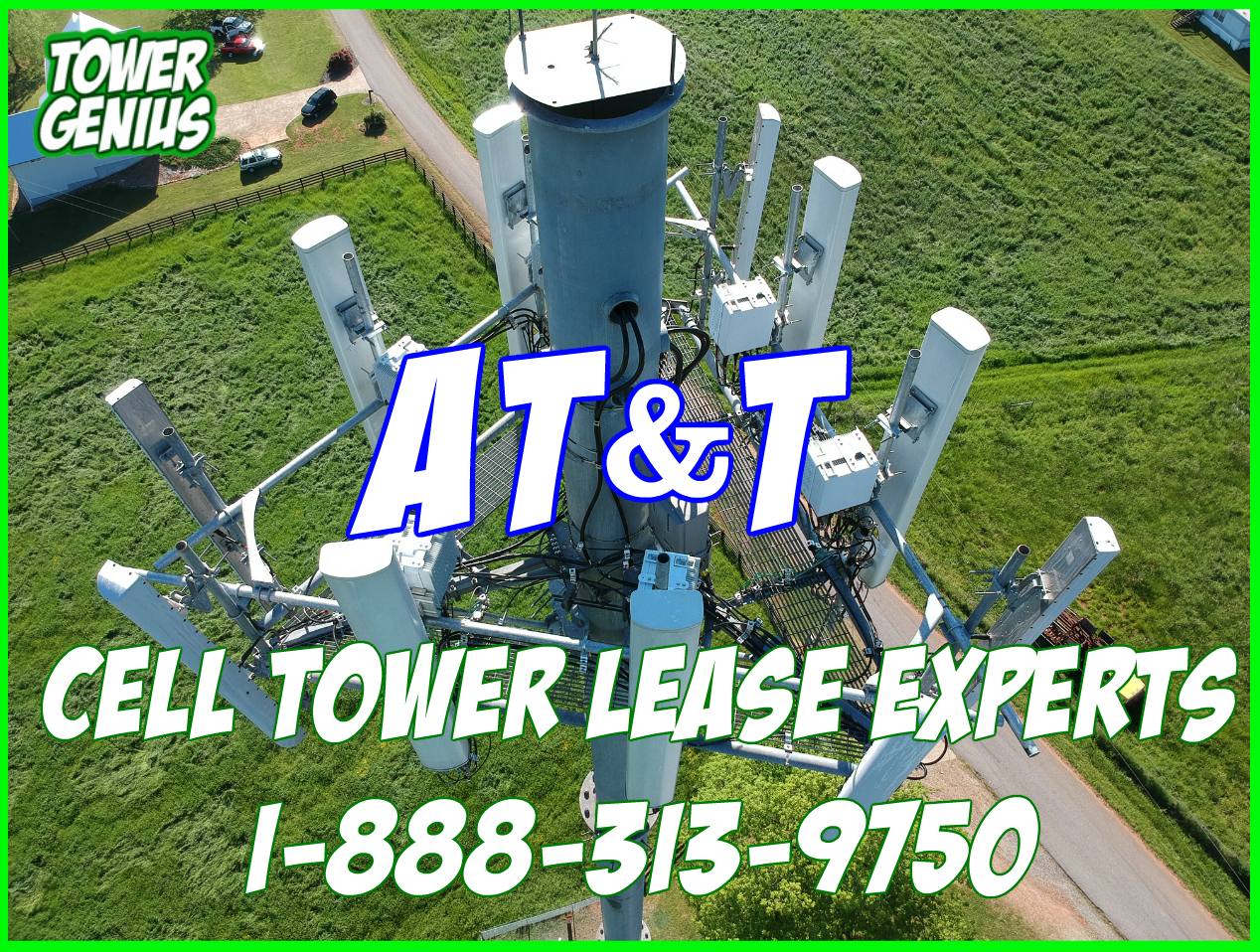 Send Us Your ATT Cell Tower Lease if you have specific questions about an offer you have received.
By Steve Kazella, ATT Cell Tower Lease Expert.
Have you been contacted in 2022 by an AT&T site acquisition specialist about having an AT&T or FirstNet Cell Tower built on your property?  Do you have an exist AT&T cell site on your rooftop that is being upgraded to 5G or is expiring soon?
AT&T in years past sold off thousands of it's towers to Crown Castle. AT&T and American Tower Corporation have also been at odds for several years with each other. "Disruptive" companies like Tillman Infrastructure *** have also added to the chaos by trying to poach AT&T from existing managed towers to their own newly proposed cell towers. AT&T leasing representatives have been contacting landlords and property owners with ridiculously stupid leasing terms.
*** WARNING: Think twice about signing a 90 year AT&T cell tower lease agreement.
That's right. Since 2019,  AT&T has been pushing 90-year cell tower leases. We've seen many of them in 2020 & 2021 and don't expect this trend to change in 2022. There 90-year AT&T leasing terms are very easy to miss if you glance over them. They are frequently offering property owners a five (5) year initial leasing term with seventeen (17) that's right , SEVENTEEN additional five-year renewal terms.
1 X 5 = 5 year initial term + 17 X 5 = 85 years of renewals  = 90 years
= HEY AT&T, THAT'S  C R A Z Y !!!
And don't think they are going to explain this to you. They love it when property owners sign these terrible cell tower lease terms. They may even pop open a bottle of fine champagne each time to celebrate. 

Bottom Line...
AT&T Needs To Build More Cell Towers to Support FirstNet, But it's Not Your Patriotic Duty to Lease it For Next to Nothing.
In 2022, AT&T is building more cell towers to support the FirstNet Emergency Responder Network. While the AT&T cell tower lease consulting acquisition agent will try to convince you that is your "patriotic duty" as an American taxpayer to support first responders and give AT&T a low rental price on the FirstNet cell tower lease agreement and terms, understand that AT&T makes BILLIONS from their deal with FirstNet. So if you are approached about a FirstNet lease for a cell tower by AT&T, pay very close attention to the FirstNet cell tower lease agreement rate and terms. It's not your patriotic duty to rent them ground space for next 99 years for to nothing and accept an extremely one-sided deal. Enough said.
And besides that, AT&T needs to build a lot more rooftop 5G cell sites, 5G cell towers and 5G small cells to keep up with the demand for coverage and capacity not taking into account anything with FirstNet.
Imagine AT&T's cell tower signal as a large pizza. Every time someone joins AT&T they use up bandwidth and the bandwidth (coverage area) shrinks surrounding that cell site.  When you are at a party, and more people arrive and grab a slice of pizza, the size of pizza shrinks, and eventually you need to call for Domino's for another pizza delivery. The same holds true for AT&T subscribers. The more AT&T wireless customers there are added to the network and who are located in a certain geographic area, the smaller the amount of bandwidth that there is available around the given AT&T cell tower, and the greater the need there is for more capacity 4G and 5G cellular sites. Lots of additional equipment and modifications need to be added to their existing cell towers as well, and AT&T landlords can easily be stuck trying to figure what their cell site leases are worth, and wonder if they are getting a fair deal from AT&T?

Let Us Answer Your ATT Cell Tower Lease Agreement Questions:

We are Geniuses when it comes to AT&T cell towers.
•    AT&T Cell Tower Lease Review and Coaching Consultations   
•    What Are Your AT&T Cell Tower Lease Rates in 2022
•    AT&T Lease Buyout Offers - Analysis and Consultation
•    Pros and Cons of Selling Your Future AT&T Rooftop Rent Payments for a Cash Lumps Some or yearly Installment Payments

•    ATT Cell Site Equipment Upgrades, Expansion Valuations

•    AT&T 5G Upgrades Amendment Consulting and Review Consultation

•    Transactional Coaching for Negotiating AT&T Cell Site Upgrade for 5G Rooftop sites and Cell Tower Upgrade Amendments

•    Expiring AT&T Cell Site Leases Reviewed - Valuations And Consultations 

•    ATT Cell Tower Lease Negotiation Transactional Coaching

•    AT&T / BlackDot Rent Optimization Questions Answered 

•    AT&T Small Cell Lease Proposals Review and Consultation 

•    Cell Site Valuation of AT&T Cell Tower and Rooftops for Lease Compliace

•    Emergency Generator addition to comply with "Federal Mandate"

Consult With Our ATT Cell Tower Lease Advisors
If you've been approached by AT&T about them leasing space from you for the construction of a cell tower or rooftop antenna cell site lease, we'd like to help you with your cell phone tower lease review and can provide transactional coaching services for your AT&T cell site lease negotiations. We review and help landlords so they can negotiate great ATT cell tower lease agreements.  

Additionally, there are several firms that regularly contact property owners with cell tower ground leases or rooftop antenna leases formerly with Cingular or now with AT&T to "guarantee" their rent and protect them from "tower consolidation" or to "optimize their leases". This is nothing short of snake-oil sales. If you are being harassed and need help, let us know.


Talk to one of our AT&T lease experts. Contact Tower Genius about your ATT Cell Tower lease agreement. Call Kevin or Steve anytime at 1-888-313-9750.
Do You Have A Specific Question About An AT&T Cell Site Lease Agreement?
Have You been approached by AT&T about a cell tower or rooftop cell site lease? Ask us about your AT&T lease!
What Other Visitors Have Said
Click below to see contributions from other visitors to this page...

---
Tower Genius is neither an agent, sub-agent, re-seller, contractor or sub-contractor for AT&T Wireless or any other wireless carrier. We are an independent wireless telecommunications consulting firm that provides property owners with wireless lease review and negotiation services. If you need to contact the carrier directly about your ATT Wireless cell tower lease, please visit AT&T's website.
Cell tower lease agreements
Selling Cell Tower Lease
Tower lease extensions
Cell site upgrades
Small cell proposals
Lease amendments
Tower lease buyout offers
Rooftop lease buyout offers
Rooftop cell site audits
Lease Agreement defaults
Cell tower valuations
Rent reduction solicitations
Lease Optimization Help
Lease Revenue Purchase
Transactional Coaching

Verizon Wireless 

AT&T

T-Mobile - Sprint

DISH Wireless

US Cellular

SiriusXM

Crown Castle

American Tower

Atlas Tower

Phoenix Tower PTI

Vertical Bridge
SBA Communications
Tillman Infrastructure
Lyle Company, Black Dot, Md7
Everest Infrastructure