ATT Cell Site Lease Experts
-----===(*)===-----


Do you need guidance with an ATT cell site lease in 2021?  AT&T needs many more additional cell sites due largely to the need for additional capacity generated by the popularity of the iPhone.  Tower Genius is the USA's leading cell site lease consulting and coaching firm specializing in helping AT&T cell site landlords and future AT&T cell tower landlords in their review and negotiation of AT&T rooftop cell site leases and AT&T cell tower ground leases. We can help you with the transactional guidance that you need with your AT&T cell site lease in all 50 States. The Partners of Tower Genius, Kevin Donohue and Steve Kazella have been involved with wireless infrastructure for a combined 50+ years.  As former wireless carrier employees and contractors who have specialized in wireless network build programs, cell tower site acquisition, zoning and construction, we have the expertise and experience to guide landlords.

We are the USA's Premier 
Cell Site Lease Consulting Services Firm.
Maximize The Value Of Your Cell Tower Lease.
Make Sense Of Confusing Cell Tower Offers.
***To schedule a $99 / 30-minute discovery call one of our Partners, Kevin Donohue or Steve Kazella call us anytime at 1-888-313-9750 or click on the banner ad at the top of this page or in the right hand column. If you end up hiring Tower Genius for additional coaching or consulting, we will deduct the cost of the  $99 discovery consultation from your bill. 

Tower Genius is a truly independent and carrier neutral cell site consulting firm that can help AT&T Wireless landlords get a fair and balanced deal, and  provides landlords and property owners the following specialized services:

•    AT&T Cell Site Lease Review Consultations
•    AT&T Cell Tower Lease Rates Site Specific Valuation
•    AT&T Cell Site Lease Negotiation Transactional Coaching 

•    AT&T Cell Tower Lease Buyout Offer Review Consultation

•    AT&T / BlackDot Rent Reduction Offer Analysis and Consultation

•    AT&T / Md7 Lease Optimization Negotiations Consultation

•    AT&T Cellular Lease Extension and Re-Negotiation Advisory 
In 2021 AT&T expects to begin deploying even more of their 5G fifth generation technology especially on municipal and county owned utility poles in Right of Ways.  Talk to Tower Genius about your ATT cell site lease today, call 1-888-313-9750.

Need an ATT Cell Site Lease Expert?
Tower Genius can help.
Tower Genius is not a law firm nor are we attorneys, however we are hired regularly by lawyers needing expert guidance for their clients. Our lease review consultations and site lease valuations add significant value for attorneys looking to assist their clients.

Make no mistake about it, the wireless carriers ALL have top-notch industry experts working for them to make sure that they are getting the best cell site leases possible. Shouldn't you do the same?

Talk to cellular telecommunications leasing expert today about your ATT Cell Site Lease, and call Tower Genius toll free from anywhere in the United States, Monday thru Friday 8AM to 6PM Central Time at 1-888-313-9750.

---
Tower Genius is not affiliated with AT&T Wireless or Cingular. If you need to contact AT&T about a cell site upgrade, new tower or lease extension, please visit their website. And if you still have questions about an existing AT&T tower or cell site, you may want to visit our "Ask The Expert" cell tower leasing blog where you can either find questions you may have that has already been posted and answered, or you can post your own. Please follow the Splash image right here and ping us on the blog.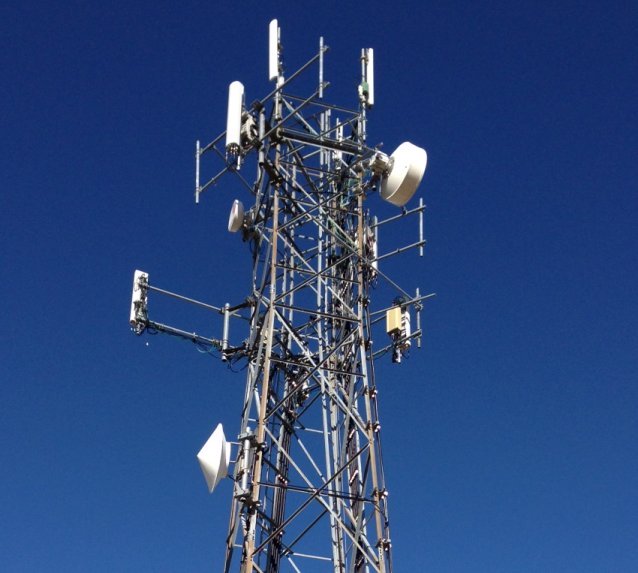 Talk to Tower Genius About Your AT&T Cell Site Lease
1-888-313-9750
---
Tower Genius is USA's Premier Cell Tower Lease Coaching and Consulting Firm. Find out how we help landlords and property owners in the USA maximize cell site lease values and get the best possible terms. Book a 30-minute discovery consulting call with Kevin or Steve Today.
Click Here To Schedule A Call.
Cell tower lease agreements
Selling Cell Tower Lease
Tower lease extensions
Cell site upgrades
Small cell proposals
Lease amendments
Tower lease buyouts offers
Rooftop lease buyout offers
Rooftop cell site audits
Lease Agreement defaults
Cell tower valuations
Rent reduction solicitations
Lease Optimization Help
Lease Revenue Purchase
Transactional Coaching

Verizon Wireless 

AT&T

T-Mobile - Sprint

DISH Wireless

US Cellular

SBA Communications

Crown Castle

American Tower

Atlas Tower

Phoenix Tower PTI

Vertical Bridge
Lendlease Towers, Md7
Tillman Infrastructure
Lyle Company, Black Dot
Everest Infrastructure