ATT Cell Site Lease Experts
| | | |
| --- | --- | --- |
| | Message from Kevin F. Donohue, Managing Partner at Tower Genius. |   |
-----===(*)===-----


Do you need guidance with an ATT cell site lease?  AT&T needs many more additional cell sites due largely to the need for additional capacity generated by the popularity of the iPhone.  Tower Genius is a cell site lease consulting firm specializing in the review and negotiation of AT&T rooftop cell site leases and AT&T cell tower ground leases. We can help you with your AT&T cell site lease in all 50 States. The Partners of Tower Genius have been involved with wireless telephony since the inception of cell sites.  As former wireless carrier employees and contractors who have specialized in wireless network build programs, cell tower site acquisition, zoning and construction, we have the expertise and experience to guide landlords.

We are the USA's Premier 
Cell Site Lease Consulting Services Firm.
Maximize The Value Of Your Cell Tower Lease.
Make Sense Of Confusing Cell Tower Offers.
Speak With One of Our Partners.
Call Steve Kazella or Kevin Donohue at 1-888-313-9750.

Verizon Cell Site Landlords 
T-Mobile Cell Site Landlords 
AT&T Cell Site Landlords 
Sprint Cell Site Landlords
American Tower Landlords
Crown Castle Landlords
SBA Communications Landlords
Vertical Bridge Landlords
PTI Phoenix Tower Landlords
Atlas Tower Landlords
Tillman Infrastructure Landlords 
Diamond Communication Landlords

Tower Genius, that's who.
Tower Genius is a truly independent and carrier neutral cell site consulting form that can help landlords get a fair deal, and  provides landlords and property owners the following specialized services:

•    AT&T Cell Site Lease Review

•    AT&T Cell Site Lease Negotiation

•    AT&T Cell Tower Lease Buyout Offer Review

•    AT&T / BlackDot Rent Reduction Offer Analysis

•    AT&T / Md7 Lease Optimization Negotiations

•    AT&T Cellular Lease Extension and Re-Negotiation Assistance
Since late 2013, AT&T has essentially stopped building new tower and cell sites, and they focused their efforts for the next 3 years through Q3 of 2016 on maintaining and upgrading their existing 4G/LTE network and prepare it for the next generation of technology upgrades.
AT&T has talking a lot about deploying a small cell network, but it seems as if they are watching their rival Verizon to see what they do, and then follow suit. 
However, towards the end of the 3rd quarter of 2016 and in early Q4 of 2016, our phones began ringing with property owners calling us with questions pertaining to newly proposed AT&T cell towers. Although we have not received any official notification, it seems as if AT&T is ready to start building new cell towers and cell sites again in 2017. 
In 2018 AT&T expects to be deploying their 5G fifth generation technology.  In 2018 property owners should expect to start seeing AT&T small cell leases being offered on planned small cell site installations beginning to take hold. We have been talking about the coming age of small cells, but in 2017-2018 we are not just talking about them anymore, they are here. Talk to Tower Genius about your ATT cell site lease today, call 1-888-313-9750.
Need an ATT Cell Site Lease Expert?
Tower Genius can help.
In most cases we charge our clients a flat fee for our highly specialized services. Tower Genius is not a law firm nor are we attorneys, however we are hired regularly by lawyers needing expert guidance for their clients.

Make no mistake about it, the wireless carriers ALL have top-notch industry experts working for them to make sure that they are getting the best cell site leases possible. Shouldn't you do the same?

Talk to cellular telecommunications leasing expert today about your ATT Cell Site Lease, or call Tower Genius toll free from anywhere in the United States, Monday thru Friday 8AM to 6PM EST at 1-888-313-9750.

---
Tower Genius is not affiliated with AT&T Wireless or Cingular. If you need to contact AT&T about a cell site upgrade, new tower or lease extension, please visit their website. And if you still have questions about an existing AT&T tower or cell site, you may want to visit our "Ask The Expert" cell tower leasing blog where you can either find questions you may have that has already been posted and answered, or you can post your own. Please follow the Splash image right here and ping us on the blog.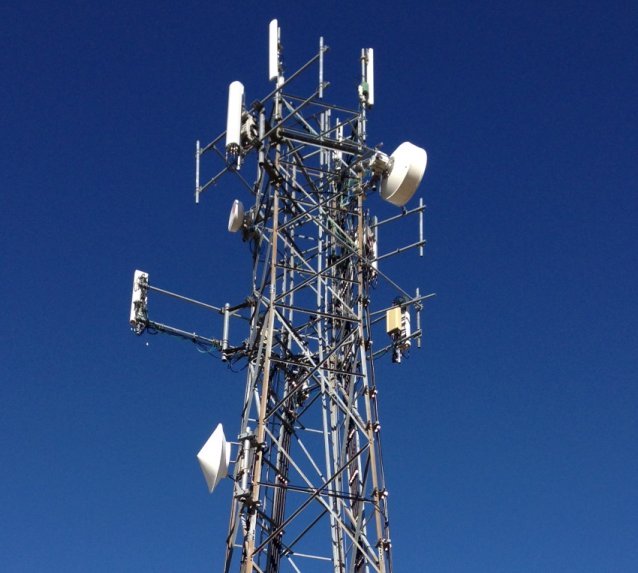 Talk to Tower Genius About Your AT&T Cell Site Lease
1-888-313-9750
---
Find out from Tower Genius how we help landlords and property owners in the USA  maximize cell site lease values and get the best possible terms for:
Cell tower lease agreements
Selling Cell Tower Lease
Tower lease extensions
Cell site upgrades
Small cell proposals
Lease amendments
Tower lease buyouts offers
Rooftop lease buyout offers
Rooftop cell site audits
Lease Agreement defaults
Cell tower valuations
Rent reduction solicitations
Lease Optimization Help
Lease Revenue Purchase
Transactional Coaching

Verizon Wireless 

AT&T

T-Mobile

Sprint

US Cellular

SBA Communications

Crown Castle

American Tower

Atlas Tower

Phoenix Tower PTI

Vertical Bridge
Lendlease Towers, Md7
Tillman Infrastructure
Lyle Company, Black Dot
Everest Infrastructure
We'd Like To Hear From You.
(We value your privacy. Your information will never be shared with any third party.)