Cell Tower Lease Consulting & COACHING

-----===(*)===-----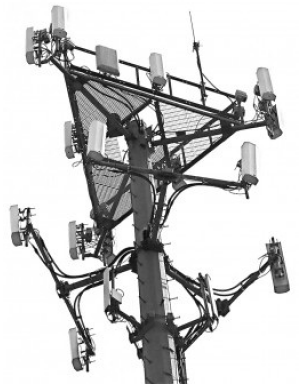 We Are Cell Tower Lease Experts Providing Transactional Coaching and Consulting Services.
Talk to us before you sign anything.
Book a call with Tower Genius today!
Cell Tower Lease Solutions for 2022. My name is Steve Kazella, Co-Founder of Tower Genius. Do you have questions about a newly proposed cell site's rental value or do you need help evaluating a tower lease amendment offer and business terms, but you are not sure how to respond to the wireless carrier or cell tower management company's offer? Are you uncertain about your specific cell tower lease rate or the value of your expiring cell tower rental contract? Are you getting frustrated with the tower lease amendment process and dealing with all the confusing offers from third party representatives, site acquisition firms or cell tower managers?
Are you wondering, am I being low-balled or can I increase the value of the ground lease? Will they take down our cell tower if I don't agree to a reduction in cell tower rent? Is it true, or are they bluffing? Maybe it's time to talk to the USA's Premier Cell Tower Experts and Telecommunication Lease Consultants and Transactional Coaches. Tower Genius has the answers you are seeking and provides solutions to complex cell tower landlord leasing problems. We have provided solutions that have helped countless cell site landlords in the USA achieve long-term success with their cell phone tower leases, and significantly increased cell tower rents and protected the rent values at mature cell tower locations. 
WE GUIDE YOU THROUGH YOUR CELL TOWER DEAL.
Nothing against your attorney, but ask them for documentation showing how many cell site leases they've negotiated. Hundreds?  If not, they don't have the TGs experience. Every negotiation in this field is unique, we've been through a few. Unlike your attorney, the TGs have seen it all.
H. Mayer, Tower Genius Client 
Unfortunately, for property owners, a wireless landlord's biggest obstacle to achieving success when negotiating with cellular carriers or the cell tower companies is finding the right information to obtain the desired outcome. Hiring a cell tower leasing industry expert or cell tower advisor that is knowledgeable, experienced, truly independent and who has no conflicts of interest is nearly impossible.   Getting cell tower contracts or proposals reviewed by a knowledgeable professional can also be a very expensive proposition. If you are not careful in dealing tactfully with the wireless carriers and cell tower companies, you may easily get BURNED on your cell site rental agreement in 2022.
NEED A CELL TOWER LEASE EXPERT?


Maybe it's time you spoke with a

Tower Lease Genius.
Cell Tower Lease Consulting & Coaching Services:

Are you currently negotiating a cell phone tower lease agreement from Verizon Wireless, T-Mobile, AT&T, DISH Network, US Cellular, Sprint,  Crown Castle, American Tower,  SBA Communications, Tillman Infrastructure, Diamond Communications, Phoenix Tower International or Vertical Bridge and are you or your attorney getting frustrated with their telecom legalese?
Have you been contacted by a Cell Tower Lease Buyer, Cell Tower Lease Rental Stream Investor, Wireless Hedge Fund, Cell Tower Lease Buyout or Tower Management Firm to sell your cell tower lease rental revenue stream and need the lease buyout offer analyzed or an offer valuation? 
Have you received "lease optimization" or "rent guarantee" letters from companies representing carriers or tower companies like Black Dot a.k.a. BlackDot, Md7, Lend Lease or the Lyle Company to convert or adjust the terms of your cellular tower lease which would reduce your rental payments on an existing cell site lease and need help evaluating the risk?
Verizon Wireless Rooftop Leases

T-Mobile Tower Leases

AT&T Cell Site Leases

Sprint Cell Site Leases

DISH Network Leases

American Tower Leases

Crown Castle Leases

SBA Communications Leases

Vertical Bridge Leases

PTI Phoenix Tower Leases

Atlas Tower Leases

Tillman Infrastructure Leases

Diamond Communication Leases

Tower Genius, that's who.

Coaching on newly proposed DISH, Verizon, AT&T and T-Mobile cell towers

Determine cell tower lease rates 2020 with all new proposals

Rooftop cell site 5G equipment upgrades and modifications

Rooftop cellular site compliance audit ESPECIALLY T-MOBILE

Rooftop cellular site lease review and consultations T-Mobile, Verizon Wireless, AT&T and Sprint

Assessment and negotiation assistance of all cell site leases

Coaching for cell phone tower land lease negotiations

Coaching for rooftop cell tower lease negotiations

Cell site lease amendment consultations

Cellular tower co-location reviews 

Transactional Coaching on expiring Vertical Bridge, American Tower

Crown Castle, SBA Communications lease renewals 

Cellular tower lease valuations 

Consulting on cell tower lease buyout negotiations

Assessment of cellular lease buyout offers

Assistance with cellular lease "Rent Reduction" solicitations 

Cell site lease management and administration guidance

Cell tower lease bids for municipalities

Tower lease buyout purchase bids for municipal cell site leases

Evaluation of Lyle, MD7 & Black Dot "Lease Optimization" proposals 

Solutions for complex cell site leasing issues
Call the Cell Site Experts at Tower Genius Today!
Call 24 hours to Schedule an Appointment - we never sleep.
Book a 30-minute consultation with Kevin or Steve.
If you need help and straight answers
from an honest consulting company that you can trust,
Contact Tower Genius Today.

Need help?
Call Steve 888-313-9750


Winning the battle with cellular tower leases calls for a specialist, a cell tower lease consultant and transactional coach with a track record of success and integrity. Tower Genius's Partners Kevin and Steve have over five decades combined experience reviewing and helping landlords who are negotiating cell phone tower leases and are the transaction coaching and subject matter experts you should consider hiring to guide and coach you through the cell tower leasing process. 
Tower Genius looks forward to being the cellular tower lease expert you turn to. We hope to hear from you soon. Please fill out our contact form on this website for immediate assistance and to schedule a 30-minute discovery / strategy call. We charge $29.99 for the 30-minute Discovery Call, and if you hire us for additional coaching and consulting services, we will deduct the cost of the Discovery Call from our fee. If you don't want to pay for a Discovery Call, ask our call screener to send us a message that you'd like to have a free 5-minute Proposal Evaluation, and to pass us message along to us so we can call you back within 24-hours during weekdays. Our Cellular Site Consultants Review and Can Help You Successfully Negotiate Cell Tower Leases in all 50 States.

Please bookmark our website and schedule a discovery call with us today.

Many thanks!

Steve
Steve Kazella,  Managing Partner & Cell Tower Lease Expert
Tower Genius LLC
Call: 1-888-313-9750 to schedule a 30-minute discovery call.
Fort Walton Beach, Florida USA.
The USA's Premier Cell Tower Experts
Tower Genius, coaching cell site landlords since 2008.
Tower Genius is USA's Premier Cell Tower Lease Coaching and Consulting Firm. Find out how we help landlords and property owners in the USA maximize cell site lease values and get the best possible terms. Book a 30-minute discovery consulting call with Kevin or Steve Today.
Click Here To Schedule A 30-Minute Discovery Call.
Cell tower lease agreements
Selling Cell Tower Lease
Tower lease extensions
Cell site upgrades
Small cell proposals
Lease amendments
Tower lease buyout offers
Rooftop lease buyout offers
Rooftop cell site audits
Lease Agreement defaults
Cell tower valuations
Rent reduction solicitations
Lease Optimization Help
Lease Revenue Purchase
Transactional Coaching

Verizon Wireless 

AT&T

T-Mobile - Sprint

DISH Wireless

US Cellular

SiriusXM

Crown Castle

American Tower

Atlas Tower

Phoenix Tower PTI

Vertical Bridge
SBA Communications
Tillman Infrastructure
Lyle Company, Black Dot, Md7
Everest Infrastructure