Cell Tower Land Lease Experts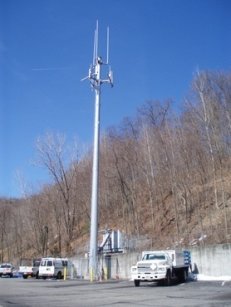 Tower Genius LLC provides cell tower land lease review and negotiation services for property owners and building landlords across the United States. We are independent wireless telecommunications leasing professionals who have several decades - nearly 50 years - of combined cell tower industry experience. Nobody in the industry has our depth of experience. We can help you with:


•    Verizon Wireless ground leases
•    AT&T Wireless ground leases
•    T-Mobile ground leases
•    Sprint ground leases
•    Metro PCS ground leases
•    US Cellular ground leases
•    Telus ground leases
•    Rogers Wireless ground leases
•    Bell Mobility ground leases
•    American Tower ground leases
•    SBA ground leases
•    Crown Castle ground leases
Cell Tower Rent Values: 'Something wicked this way comes.'
A brief recorded message from Kevin Donohue, Managing Partner, Tower Genius LLC. 


Don't Get Burned On Your Cell Tower Land Lease.
When a wireless carrier or tower company builds a cell tower they will need to negotiate a ground lease or land lease with you. Make sure you don't get burned in the process. There are critical factors involved with successfully negotiating a cell tower lease agreement. It's a poker game and a chess game at the same time, and you don't want to show them your cards too early, and you also may need to call their bluff. Since there are so many moving parts in these types of cell tower ground lease proposals, and changing technologies in the news, it's easy to be overwhelmed and have tons of questions. We can help.
The most important factor in being able to maximize the value of the tower lease is determining exactly how much leverage you have in the negotiation.  If you are the best or only viable site that the carriers can select due to topography, elevation, line of site, zoning limitations, historical or environmental reasons, then you have the opportunity to craft the deal in a way to benefit you, the landowner.

Additionally, if you were able to control the ground space during the initial negotiation, if a second or third carrier subleases tower space, the carrier will need to negotiate a separate ground lease with you.  And this is precisely why it is crucial to talk to a wireless leasing professional to help you to make that determination.

Regardless of whether you are being contacted for the first time to have a cell tower built on your property, or you have a cell tower lease that is expiring and needs to be renegotiated, have a third party firm attempting to reduce your monthly rental or are seeking to sell your tower lease talk to an Tower Genius cell tower land lease expert today, by calling 1-888-313-9750.
Tower Genius... The Cell Site Ground Lease Experts.

Find out from Tower Genius how we help landlords and property owners in the USA  maximize cell site lease values and get the best possible terms for:
Cell tower lease agreements
Tower lease extensions
Cell site upgrades
Small cell proposals
Lease amendments
Tower lease buyouts offers
Rooftop lease buyout offers
Rooftop cell site audits
Lease Agreement defaults
Cell tower valuations
Rent reduction solicitations
Lease Optimization Help
Lease Revenue Purchase

Verizon Wireless 

AT&T

T-Mobile

Sprint

US Cellular

SBA Communications

Crown Castle

American Tower

Vertical Bridge
Lendlease Towers, Md7
Tillman Infrastructure
Lyle Company, Black Dot
Everest Infrastructure
We Would Like To Hear From You.