AT&T cell site - renegotiating an amendment to the original lease agreement
by Christina
(San Francisco)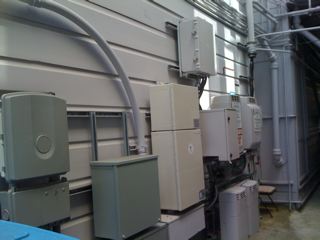 I own a building in San Francisco, in the Pacific Heights area. In 2004, we signed a cell site lease agreement with AT&T (formally Cingular wireless) to lease a section of the property where AT&T installed their cell site equipment (including an antenna, cables running in/out of building and other cell site equipment). Over the years, AT&T continued to add more equipment to the leased space.

Last year, it came to our attention that the area AT&T now occupies is almost double what the original lease states. Hence, AT&T is in violation and in breach of the original lease contract. We began negotiations last year to sign an amended lease agreement that would incorporate the additional lease space. Our lawyer has reviewed the legal language but with the limited information on market lease rates, we are not sure if the lease rate offered is a fair offer. What I do know through talking with some of the subcontractors who install the equipment is that our cell site is a very important and essential cell site.

Recently, AT&T (without my permission) tried to install 4G equipment to our building. I happen to be at the building and stopped the subcontractors from continuing. This is not the first time AT&T has abused its power (have tried numerous times in the past to install equipment without our consent and providing notice). Because they are in breach of their contract, they are not allowed to install any new equipment until we sign an amendment.

Would you be able to advise us on what the fair market rent in San Francisco is (specifically in the Pacific Heights area, which is a more affluent area)? Thanks and looking forward to hear from you.