Metro PCS Cell Tower
Lease Review and Negotiation
-----===(*)===-----

Do you have a Metro PCS Cell Tower Lease or does Metro PCS lease rooftop space for their cell site from you? Then congratulations are in order!!  You are among the remaining 10% of Metro PCS Rooftop Cell Site Landlords who did not have their Metro PCS lease terminated or their cell site consolidated after the merger of the two carriers. Have you been contacted by a Metro PCS Cell Tower consultant regarding the upgrade or addition of 5G antennas to their rooftop cell site at your building or to co-locate on an existing cell tower on your property?
Metro PCS was acquired by T-Mobile and is a part of their network now. Approximately 80-90% of existing Metro PCS cell sites were consolidated into T-Mobile's network as a result of the merger.  Metro PCS in its day was very aggressive on rental pricing and often paid a premium rental price in the urban market it served to quickly deploy their network. Often times when there was a T-Mobile cell site and a Metro PCS cell site located on the same building or on neighboring buildings, the Metro PCS lease was paying a higher rent, so it was taken off-air and the Metro PCS telco cabinets and antennas were integrated into the cheaper T-Mobile sites where the rent was usually lower.
Metro PCS still markets its brand, but when you purchase a Metro smartphone device at a Metro PCS retail store you are getting a T-Mobile phone.  MetroPCS provides service to the I-95 Northeast corridor of the USA primarily to the big city metropolitan areas between Washington DC, Baltimore, Philadelphia, New Jersey, New York City, Long Island, Connecticut and Boston. A good portion of their customers are in densely populated urban areas and subscribe to pre-paid wireless plans. If you are approached by Metro PCS about upgrading an existing cell site or extending the lease agreement, check your cell tower lease for what your rights are. You need to act quickly or they may upgrade your site or have you sign a consent form when you actually could have negotiated an amendment and a nice rent increase. Don't expect the Metro PCS or T-Mobile real estate leasing consultant to tell you that you qualify for a rental increase.  

What is Your Metro PCS Rooftop Lease Worth?
You might be asking "what is my Metro PCS rental rate?" If your Metro PCS cell tower lease or Metro PCS cell site lease survived "the T-Mobile purge", it's now a part of the backbone of T-Mobile's wireless network.  Landlords with a Metro PCS lease are strongly encouraged to have an expert at Tower Genius review their lease and cell site locations to determine the future valuation and viability of their cell sites. 

Since your Metro PCS cell tower lease is now a T-Mobile lease or possibly even a Crown Castle site, every cell site has a unique value and needs to be look at as such. Tower Genius has seen Metro PCS leases priced from the $1,000 per month range to well over $7,000 per month range. All Metro PCS lease rates are location specific. Talk to the consultants at Tower Genius if you need to extend your lease, if they are upgrading your rooftop cell site or if you are considering selling the rental stream payments in exchange for an easement on your rooftop for a Metro PCS cell tower lease buyout offer.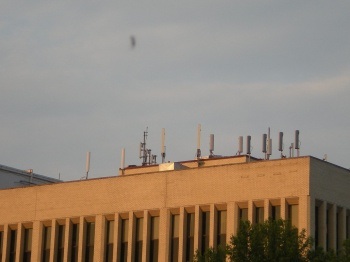 Metro PCS also pays its tower and rooftop leasing specialists bonuses at various price points to secure a lease with favorable terms (favorable for Metro PCS of course). This is standard practice with all carriers. They are looking to enter into a lease for 25 years with you, so should act wisely and swiftly or risk losing 25 years of potential cash flow.

We have found that one of the biggest killers of Metro cell tower leases are attorneys hired by land and building owners. For reasons still unclear to us, attorneys still mark up cell tower leases with large amounts of changes and act surprised when the carrier walks away for the site.  Just because someone is an attorney or real estate attorney, that doesn't mean that they understand wireless. Before you let them mark up your Metro PCS lease for $500 per hour, let us talk to an expert at Tower Genius.

Let Tower Genius review and provide you with the expertise you need to negotiate your
Metro PCS Cell Tower Lease.
If you have been approached by Metro PCS to upgrade their existing cell site or to sell your Metro PCS rent stream for a lump sum, consider this. We were recently hired by an attorney to review a cellular antenna lease on a site he owned, and help coach him to negotiate his lease directly with the carrier. The entire process lasted about 3 weeks from start to finish, and our client ended up adding $230,000 in value to the lease he finally ended up signing.

If an attorney comes to Tower Genius for guidance to negotiate their own cell tower lease agreement, if you are approached by a wireless carrier like Metro PCS, who are you going to call?
Contact Tower Genius about your Metro PCS cell tower lease.
Tower Genius is neither an agent, sub-agent, re-seller, contractor or sub-contractor for Metro PCS or any other wireless carrier. We are an independent wireless telecommunications consulting and coaching firm that provides property owners with wireless lease review and transactional negotiation coaching services. If you need to contact the carrier directly, please visit their website.

Tower Genius can assist you with your Metro PCS cell site lease negotiation.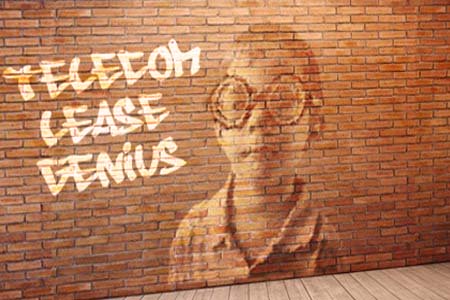 Do You Have Questions About A Metro PCS Lease Agreement? Ask it here.
Are you a landlord with a question about your Metro PCS cell site lease, lease buyout offer, lease negotiation, lease rate or other Metro PCS related subject ? Please post your question here on our Metro PCS Q&A Blog.
What Other Visitors Have Said
Click below to see contributions from other visitors to this page...

Cell tower lease agreements
Selling Cell Tower Lease
Tower lease extensions
Cell site upgrades
Small cell proposals
Lease amendments
Tower lease buyout offers
Rooftop lease buyout offers
Rooftop cell site audits
Lease Agreement defaults
Cell tower valuations
Rent reduction solicitations
Lease Optimization Help
Lease Revenue Purchase
Transactional Coaching

Verizon Wireless 

AT&T

T-Mobile - Sprint

DISH Wireless

US Cellular

SiriusXM

Crown Castle

American Tower

Atlas Tower

Phoenix Tower PTI

Vertical Bridge
SBA Communications
Tillman Infrastructure
Lyle Company, Black Dot, Md7
Everest Infrastructure