Octagonal Bell Tower with Cross
by Peabody Concealment
(Corona, CA)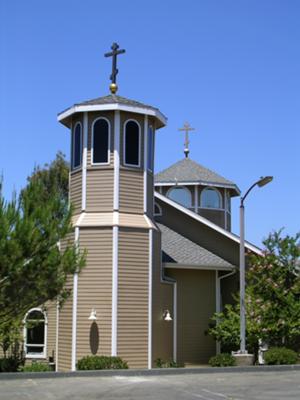 Octagonal Bell Tower with Cross, T-Mobile
Peabody Concealment designed and fabricated this beautiful piece in Carlsbad, California. This concealment currently holds cellular towers for T-Mobile.

Peabody Concealment matched every fine detail of the existing building to produce a concealment that blends perfectly with the environment.

Matching every detail is very important when it comes to creating a concealment. In doing so you know that the concealment will replicate the existing structure and be virtually invisible to the public.