Need Help Maximizing Your Cell Tower Leases?
-----===(*)===-----

Make the most of your cell tower leases. At Tower Genius, we are a specialized, reputable telecom  consulting firm specializing in assisting individuals and businesses with their cell tower leases. We provide a range of services aimed at maximizing the value and minimizing the risks associated with your cell site contract. 
The Partners of Tower Genius, Kevin Donohue have over 50 years of combined wireless infrastructure industry experience and have been helping property owners and their attorneys for over fifteen years with their cell tower lease questions.
We specialize in helping property owners with Verizon Wireless, AT&T, T-Mobile, US Cellular, DISH Network, American Tower, Crown Castle, Vertical Bridge and SBA Communications cell site lease agreements.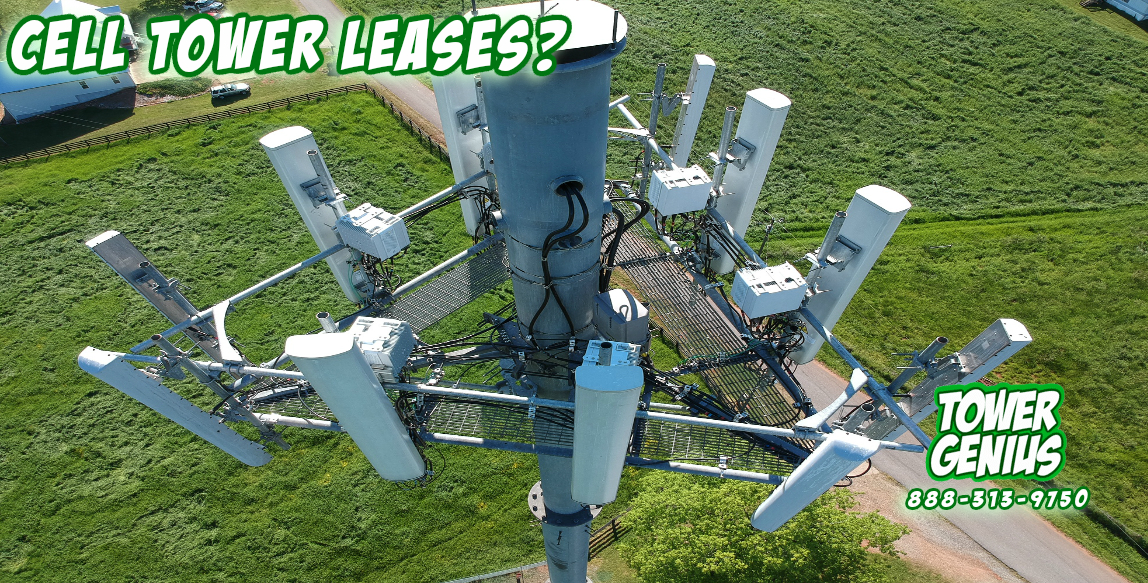 How Can We Assist You With Your Cell Tower Leases and Questions?
Here are some ways in which Tower Genius can help you with your cell tower lease proposals:
Cell Phone Tower Lease Negotiations Coaching: Tower Genius has extensive experience in coaching cell tower landlords while negotiating cell tower leases. They can help you secure favorable lease terms, such as higher rental rates, longer lease durations, and beneficial clauses that protect your interests.      
Cell Site Lease Renewals and Extensions: If your cell tower lease is approaching its expiration date, Tower Genius can guide you through the lease renewal or extension process. They will negotiate with the wireless carriers or tower companies to ensure you receive fair and competitive terms for the new lease period.
Cell Tower Lease Buyouts and Sales: Tower Genius can also assist if you are considering selling your cell tower lease or exploring a lease buyout option. They have in-depth knowledge of the market and can help you evaluate offers, negotiate sale prices, and ensure you make informed decisions that maximize the value of your lease.  
Rooftop Cell Site Lease Compliance Audits / Reviews: Tower Genius offers lease auditing services to identify any potential discrepancies or errors in your lease agreements. They meticulously review lease documents, financial statements, and site details to ensure compliance and verify that you are receiving accurate payments.
Actual Lease Optimization: Tower Genius can analyze your current lease agreement to identify opportunities for lease optimization. They assess the market conditions, evaluate lease rates in the area, and provide recommendations for renegotiating or restructuring your lease to improve its financial and operational aspects.
Overall, Tower Genius can be a very valuable resource to ensure that you are making informed decisions regarding your cell tower lease. Whether you need assistance with negotiations, lease renewals, lease buyouts, audits or you have other questions, Tower Genius can provide expert guidance to protect your interests and optimize the value of your tower lease.
Give us a call anytime at 1-888-313-9750.
Cell tower lease agreements
Selling Cell Tower Lease
Tower lease extensions
Cell site upgrades
Small cell proposals
Lease amendments
Tower lease buyout offers
Rooftop lease buyout offers
Rooftop cell site audits
Lease Agreement defaults
Cell tower valuations
Rent reduction solicitations
Lease Optimization Help
Lease Revenue Purchase
Transactional Coaching

Verizon Wireless 

AT&T

T-Mobile - Sprint

DISH Wireless

US Cellular

SiriusXM

Crown Castle

American Tower

Atlas Tower

Phoenix Tower PTI

Vertical Bridge
SBA Communications
Tillman Infrastructure
Lyle Company, Black Dot, Md7
Everest Infrastructure