Sprint Cell Tower Lease
Review and Negotiation Experts
-----===(*)===-----

Have you been contacted about an old Sprint Cell Tower Lease? When Sprint PCS merged with Nextel they essentially put their build program on hold going back to 2005 and 2006. It still amazes us that they have such a good network despite hardly building any new Sprint cell sites in over a decade. Did your old Sprint lease or former Nextel lease change hands more times than you have fingers on one hand to count and now you are dealing with somebody from SpectraSite, American Tower, SBA Communications or Crown Castle?
Many Sprint cell tower ground leases and Sprint rooftop cell site lease agreements will be coming up for renewal in the next few years, and landlords want to make sure they enter into negotiations with Sprint fully prepared to do battle with them.
We are the USA's Premier 
Cell Site Lease Consulting Services Firm.
Maximize The Value Of Your Cell Tower Lease.
Make Sense Of Confusing Cell Tower Offers.
Speak With One of Our Partners.
Call Steve Kazella or Kevin Donohue at 1-888-313-9750.

Verizon Cell Site Landlords 
T-Mobile Cell Site Landlords 
AT&T Cell Site Landlords 
Sprint Cell Site Landlords
DISH Wireless Landlords
American Tower Landlords
Crown Castle Landlords
SBA Communications Landlords
Vertical Bridge Landlords
PTI Phoenix Tower Landlords
Atlas Tower Landlords
Tillman Infrastructure Landlords 
Diamond Communication Landlords

Tower Genius, that's who.

What's The Future Viability of Your Sprint Cell Tower Lease? 
As we predicted, after over a decade of building virtually no new cell towers, Sprint started contacting Property owners in late Q4 2017, and we have received many calls from property owners and building owners in 2018 that Sprint has contacted to build a new cell tower or cell site. We can expect Sprint will be leasing towers and building new cellular sites to expand coverage and capacity, especially in their 4th and 5th generation 4G and 5G  / LTE platform. The Sprint cell tower lease agreement is the easiest to read in layman's terms – especially when compared to Verizon's leases or T-Mobile's leases, but don't make the mistake of having another set of eyes review the Sprint or Nextel lease agreement. 

Sprint's PCS frequency happens to lend itself to the need for greater cell density, fueling the need for more cell sites. Sprint has previously lost a lot of subscribers but since they have advertised successfully how they are cutting cell phone bills in half, they have made some of that back. With additional cell sites come additional cell tower leases. We can expect to see Sprint leasing a large number of rooftop wireless communication sites and co-locating on existing cell tower locations where space is available. 
What About Sprint Small Cells?
Don't hold your breath. Sprint has been saying they will deploy small cells for several years, and it actually looks like Sprint is starting to awake from their slumber and is slowly starting to building their small cell network. They have barely scratched the surface in any major wireless market. We think they need to focus on adding hundred if not thousands of Macro Cell Sites first before they can think about saturating the market with small cells. 
Site Acquisition Consultants who wind up getting the new Sprint work will be hungry and motivated to bring in new leases to prove themselves to the carrier and secure future contracts. Therefore it goes without saying that they will be looking to turn around leases fairly quickly. They will go to the sites where they know they can  get  a quick lease, and make their money fast.

If you are approached by Sprint tower site acquisition or leasing agent for a new ground lease, land lease, tower lease or rooftop antenna lease, we hope that you contact Tower Genius to review and negotiate your Sprint cell tower lease on your behalf  so you can get a great deal.
As one of our Managing Partners says, "I created the process that they still slop around in." Takeaway... We know Sprint very well as we leased and built out their Western Maryland and much of their NYC-NJ Metro Market in the late 1990's and early 2000's before we came over to this side of the business to represent landlords exclusively, and we know the ins and outs of how they operate. Our intimate knowledge of Sprint can benefit you in a cell tower negotiation.
Additionally, if you are contacted by a 3rd party bottom dweller from Southern California about wireless industry consolidation and re-negotiating or "optimizing" your Sprint lease agreement, we urge you to get in touch with us.


Contact Tower Genius for Sprint Cell Tower Lease Assistance.


Tower Genius is neither an agent, sub-agent, re-seller, contractor or sub-contractor for Sprint PCS or any other wireless carrier. We are an independent wireless telecommunications consulting firm that provides property owners with wireless lease review and negotiation services. If you need to contact the carrier directly please visit their website.

Tower Genius can help you with your Sprint cell site lease negotiation.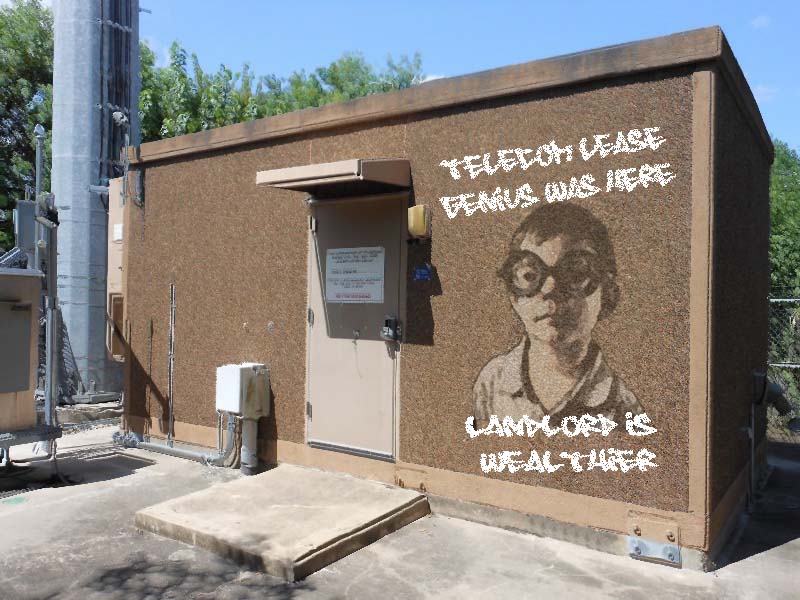 Find out from Tower Genius how we help landlords and property owners in the USA  maximize cell site lease values and get the best possible terms for:
Cell tower lease agreements
Selling Cell Tower Lease
Tower lease extensions
Cell site upgrades
Small cell proposals
Lease amendments
Tower lease buyouts offers
Rooftop lease buyout offers
Rooftop cell site audits
Lease Agreement defaults
Cell tower valuations
Rent reduction solicitations
Lease Optimization Help
Lease Revenue Purchase
Transactional Coaching

Verizon Wireless 

AT&T

T-Mobile - Sprint

DISH Wireless

US Cellular

SBA Communications

Crown Castle

American Tower

Atlas Tower

Phoenix Tower PTI

Vertical Bridge
Lendlease Towers, Md7
Tillman Infrastructure
Lyle Company, Black Dot
Everest Infrastructure
We'd Like To Hear From You.
(We value your privacy. Your information will never be shared with any third party.)