Want the naked truth about cell tower lease rates 2022? How are they determined? Throw away your cell tower lease calculator. The cell tower industry has changed significantly in the last two decades. Verizon Wireless, AT&T and T-Mobile Sprint are mostly out of the business of owning and managing cell towers, while U.S. Cellular still owns their towers, they like to play possum when it comes to renewing expiring leases. DISH Wireless, the newest carrier on the block is attempting to deploy over 30,000 cell sites before the end of the decade but has been slow out of the starting gate with a less than landlord friendly lease template and offering very low rents to owners.
The days of having a direct cell tower lease with a carrier are over for the most part. Carriers will generally have a direct lease with a building owner on a rooftop, church steeple, municipal water tower, or on a utility pole or electrical transmission tower.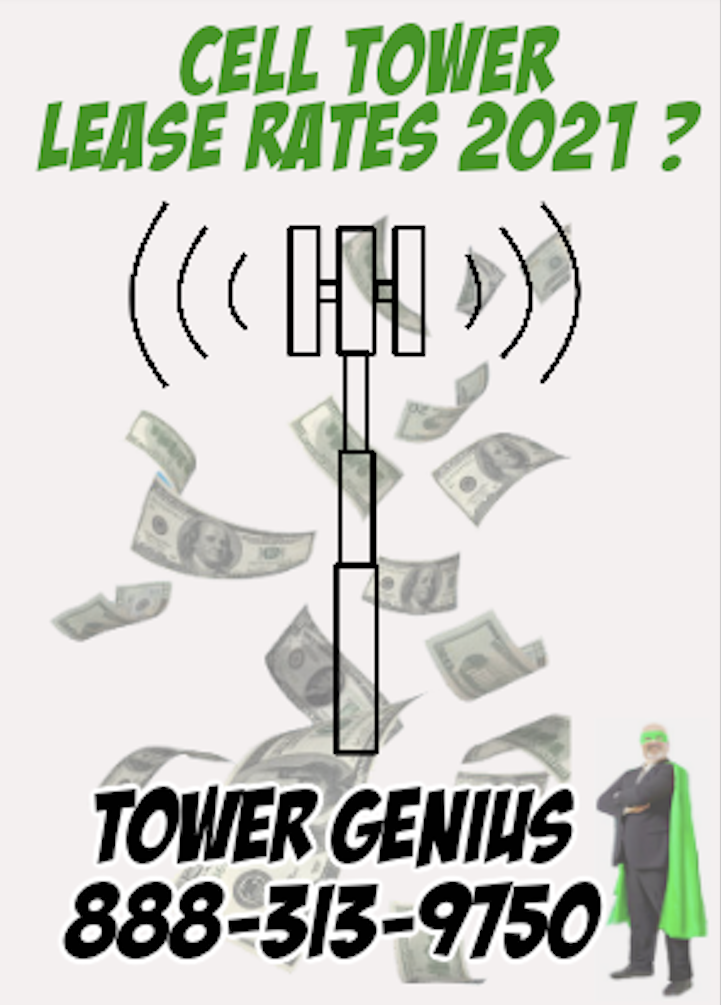 We know it is supposed to say 2022. Just wanted to see if you are paying attention.
NEW CELL TOWER LEASE RATES IN 2022:  Most cell tower developers will not offer you more than $900 or $1,000 for a new cell tower where your lease is directly with a tower company. Is your site worth more? Most certainly yes, but can you get a better deal? Possibly, but you are usually limited on the anchor tenant unless there are some extraordinary factors regarding your site. Most new cell towers in 2022 will lease for between $500 and $900 per month.  Are there exceptions? Absolutely.
NEW ROOFTOP CELL SITES: Most rooftop cell sites and other new cell sites that are not installed on towers will be direct leases with the carriers and you will usually have much more flexibility in pricing. If you have the only viable structure within their wireless coverage area, you can see a higher rental price. Is it possible in 2022 to get $2,500 / month or more on a rooftop cell site in metropolitan areas? Yes it is, and you can get more too, as long as the carrier doesn't find a cheaper viable site with a landlord willing to accept less money than you. Unless you are contacted by DISH Wireless. They will probably try to offer you $1,000 or less a month to lease rooftop space, and we are not saying they will gaslight you into accepting the DISH Wireless rental offer, but they might make you think you are crazy for questioning their terms. 
To speak with us about DISH Wireless cell tower lease rates 2022 or current rental pricing for any other carrier or cell tower management company, book a 30-minute strategy call with Tower Genius, call 888-313-9750.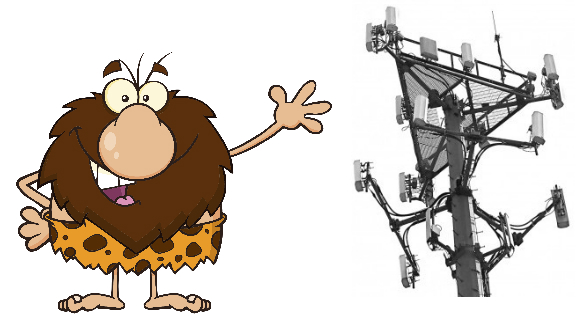 Cell Tower Lease Rates 2022 BC?
The naked truth about cell tower lease rates in 2022 is that nobody wants to see a naked cell tower. That is industry jargon for an "empty or bare" cell tower. We love ugly cell towers with lots of dishes and antennas on them, the more antennas, the better. As the two wireless cavemen Partners Kevin and Steve from Tower Genius have been saying since they stopped dragging their knuckles and started walking upright and learned how to use the internet in 2008, all cell tower lease rental values are determined on a case by case, and site by site basis. 
In 2022 we will are already seeing  industry consolidation on cell towers and cell sites where Sprint is present and the location is impacted by the Sprint T-Mobile merger. We know that American Tower is actively trying to convince landlords to accept 3 to 4 year (3X to 4X) one time payment or 50% rent reduction on cell towers where they are losing Sprint and have no other tenants, leaving them a naked cell tower. And we are seeing T-Mobile offer landlords compensation to leave their Sprint equipment on the rooftops, making it even more difficult for DISH Wireless to deploy their network.
2022 will be an exciting year in wireless infrastructure deployment. AT&T is fervently leasing and building out sites for FirstNet. Cell tower landlords will potentially see DISH Wireless show interest in leasing ground space next to cell towers where there isn't adequate space available for their telecom cabinets, as DISH Wireless needs to lease approximately 30,000 sites to get their network up and running. All carriers are now rolling out their 5G networks at existing towers. This is why it is extremely important that wireless landlords seek out sound professional advice and guidance when extending their cell tower lease agreements in 2022. Sprint may have gone away, but DISH Wireless is coming to your city or town, and also EDGE Data Center installations are coming to the bases of many cell towers. 
Cell tower lease renewals can be worth anywhere from $1,000 to $8,000 per month depending on your specific tower and location. Many towers lease extensions that we see end up leasing for $2,000 and $3,000 monthly. But there is no cookie cutter solution or answer. Each cell site renewal needs to be looked at individually to determine the proper valuation and strategy.
Do you have questions about cell tower lease rates 2022? Let's discuss.